Operation Common Good's Goals:
Goal 1. All Students Participate in field trips/enrichment/ special events
Goal 2. Equitable Educational Experience in FPS
Goal 3. Farmington Families in crisis receive support for basic needs
We want to ensure All FPS students have the funds to participate in field trips/activities. Every child should have what they need to pursue a successful educational experience, a family's socioeconomic status will not be a barrier to a child's success.
Operation Common Good has Giving boxes filled with resources to meet basic needs for any family/student in need. The Giving Boxes are strategically placed around the Farmington District. Giving boxes are located at Power Middle School, Lanigan Elementary, Longacre Elementary, Wood Creek Elementary, Kenbrook Elementary, Beechview Elementary, Farmington High School, STEAM and at the Maxfield Education Center (formerly 10 Mile Building).
Who funds OCG: The Farmington/ Farmington Hills area Community! OCG receives no district or state funding. All of the resources used to support student needs are from student fundraising and amazing community support. The organization is managed by the FPS Community Support Services Department while supported by the Farmington Youth Assistance.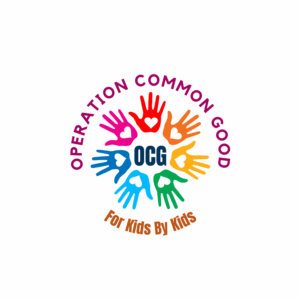 OCG aims to help bridge the gaps that exist and overcome any barriers. OCG is a JUDGEMENT free organization. Support is given without bias as needs arise.
To receive OCG support for an FPS student, please fill out an Operation Common Good Support Application by clicking the link below or contact us at ocg@fpsk12.net
Operation Common Good Support Application
To support Operation Common Good click the donate button, after you select your amount you will have the opportunity to designate your gift to Operation Common Good. Thank you for your support!